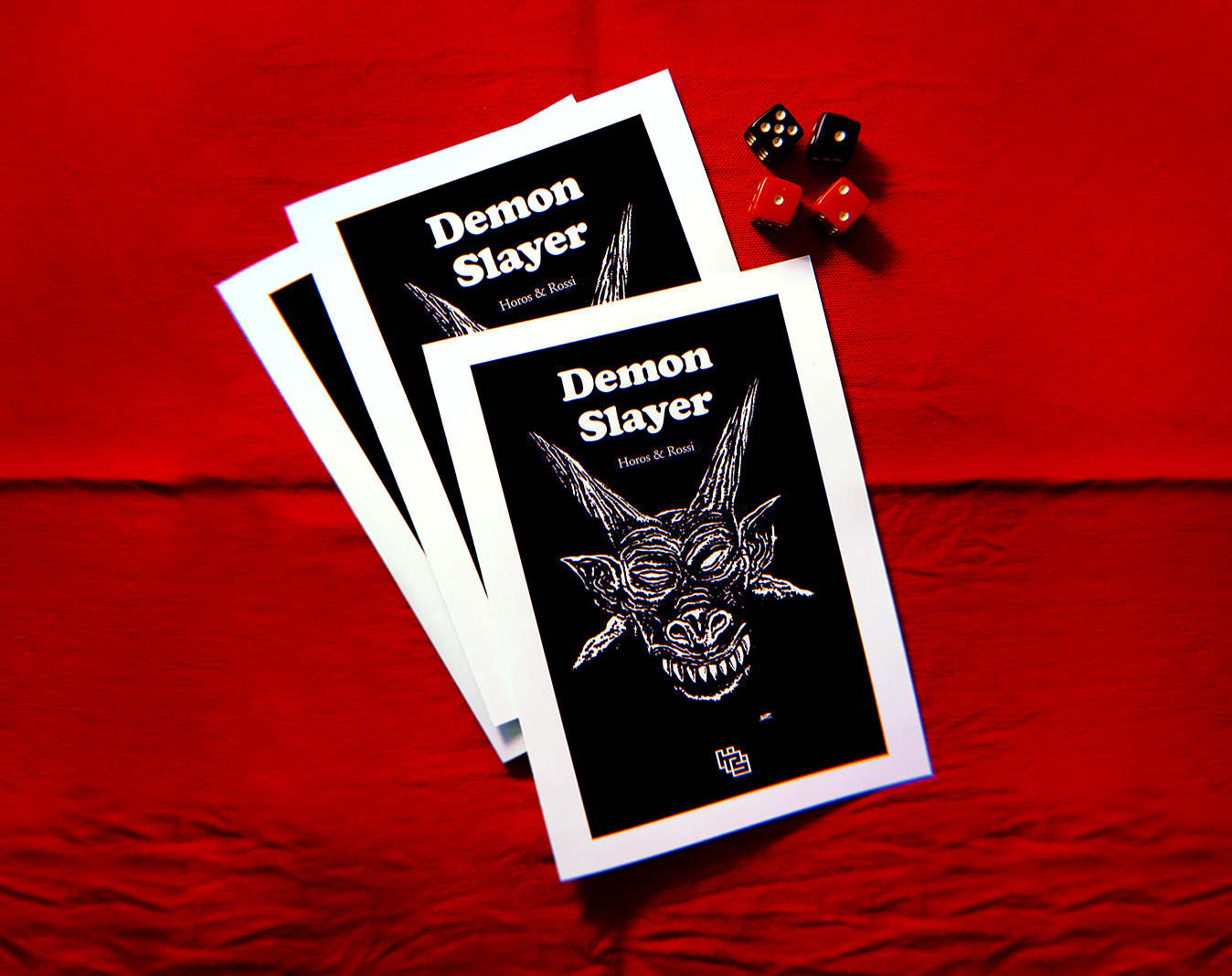 Demon Slayer
Shadowlords™ Demon Slayer é um sistema de RPG minimalista inspirado em jogos clássicos do gênero tais como Fighting Fantasy e Dungeons & Dragons.
Fastplay
Ambientado em Shadowlords™, um cenário de Fantasia Sombria, Espada e Feitiçaria, Demon Slayer traz um fastplay em modo RPG solo e RPG de mesa.
O que inclui
• Aventura introdutória formato livro-jogo
• Principais mecânicas
• Mapa hexcrawl para aventuras no Norte Distante
• Descrição de criaturas e pontos de interesse
• Pequeno bestiário
• Personagens prontos
Importante: somos Game Designers independentes abertos para trabalho sob encomenda. Por favor, considere nos apoiar. Obrigado!
===
Conheça nossos jogos
MSX™ — RPG de Fantasia Sombria
Age of Gods — RPG de Fantasia Épica
RUSH — RPG de Ficção Científica
Shadowlords™ Mini System™ 2E — RPG minimalista OSR
VAMP — RPG minimalista
Old Kingdom 2nd Edition — RPG minimalista OSR
Iron & Fire — RPG minimalista OSR
Monster Slayer — RPG minimalista OSR
===
Siga nosso trabalho nas redes sociais
Download
Click download now to get access to the following files:
Shadowlords™ Demon Slayer (Solo)
439 kB
Shadowlords™ Demon Slayer (Mestre de Jogo)
1 MB
Comments
Log in with itch.io to leave a comment.
Amei demais as regras e toda proposta que ele possa dar ao mestre e jogadores em mesa, espero muito a evolução dele sobre magias e rituais, além de ser ótimo pra usar com os outros cenários ja criados por vocês.